t's a pretty day today, and since I like to write, and since the dogs like to lie in the sun, but won't stay outside if I'm inside, I left the doors open, so they will stay outside if I'm inside. Odd, that, the doors being closed makes them want to be on the other side. So there I am, writing some truly deep paragraph about the meaning of life when the Loki Mutt puts two very dirty front paws on my leg.
Loki: Daf, I brof you presenf.
Me: OMG! WTF!
This is what the Loki Mutt has unearthed.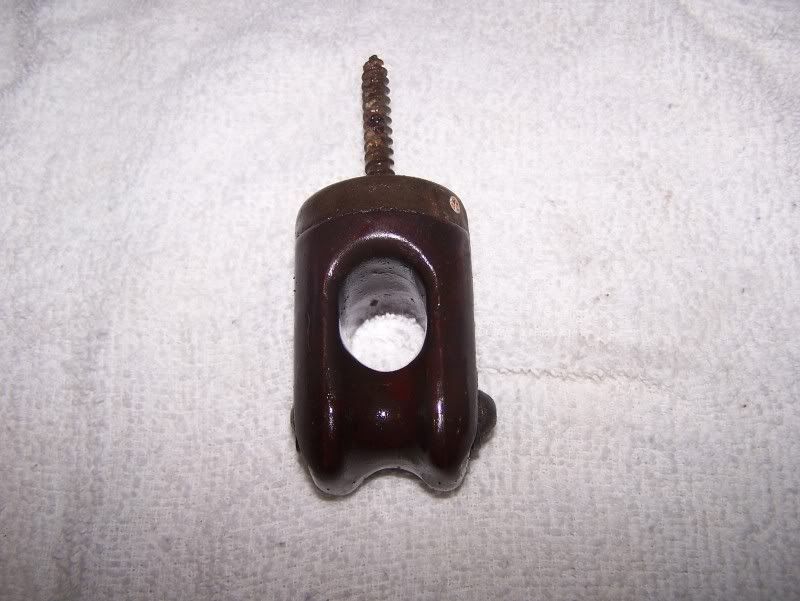 This part of the world has been inhabited by Europeans now for the better part of half a millennium so it's not a surprise Loki has unearthed artifacts. But this looks recent. I rush outside to see if I can tell where he might have gotten it. I took a photo of each and every likely location and realized there might be people who thought, "WTF? Did he get shelled by the Marines or something?" Yes, there are quite a selection and varieties to be had. The Loki Mutt is a Digger. So I took the new toy, which is some sort of insulator for electrical wiring, and stashed it on top of the refrigerator. I went back to writing.
Loki: Daf, I brof you presenf.
Me: OMG! WTF!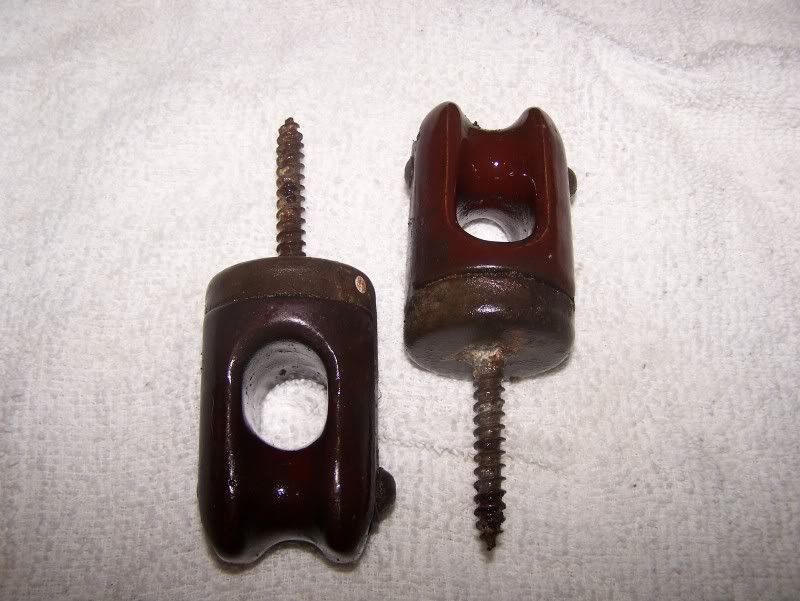 My first thought was he had gotten on top of an appliance once considered safe. This is a scary thought. But no, it's a case of there happens to be more.
I'm watching out of the window to see which hole he goes back to but it seems right now he's set on tormenting the older dogs into killing him.
Updates later,
Take Care,
Mike