For all you City Slickers out there, or for those of you smart enough to rent a mechanical wood splitter, please allow me to introduce to you, Wood Splitting; The Ole Fashion Way. The two photos below show the size of the critter to be split. It's twenty-two inches in diameter, and thirty inches tall.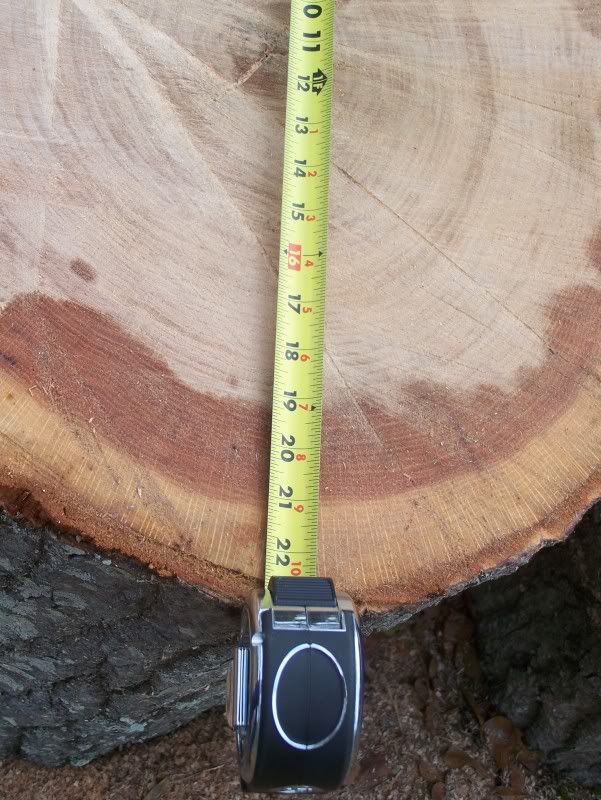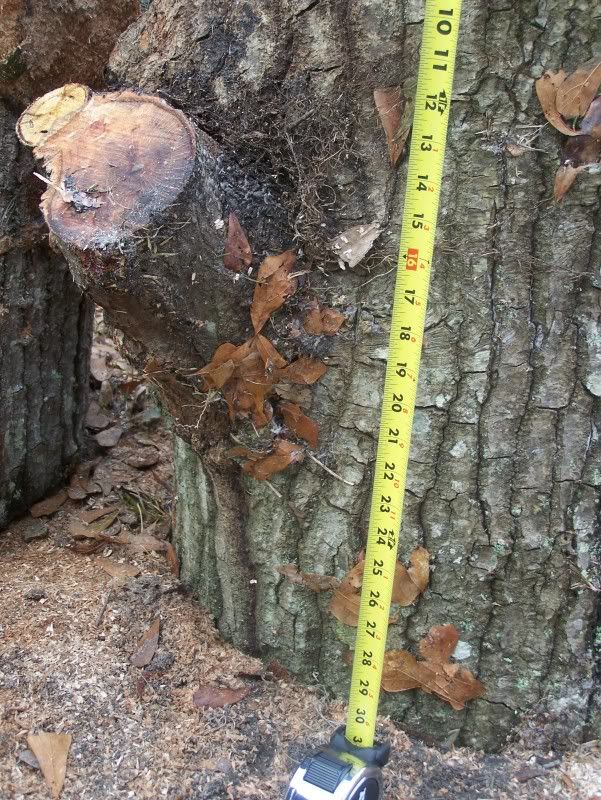 Next, we'll look at the tools we'll need. A cross breed between an axe and a sledge hammer called a Maul, and to steel wedges.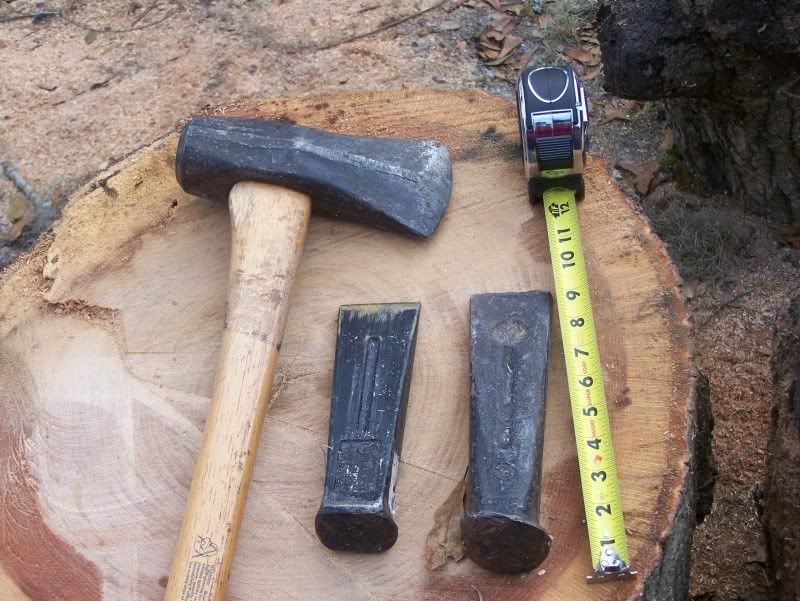 Next, we need to look at the very center of the piece of wood, and let it tell us where it wants to split. Notice the tiny cracks. They say everything.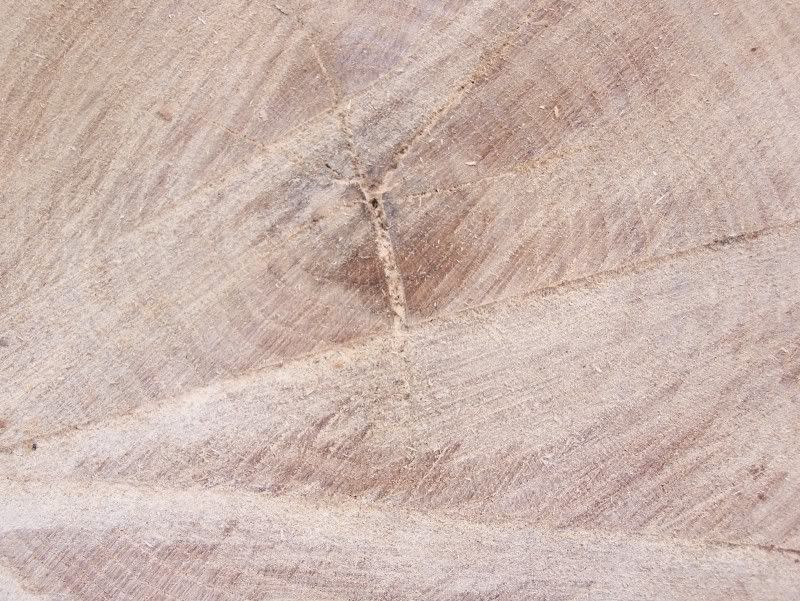 Take the Maul and hot the edge of the wood in alignment with the crack in the center.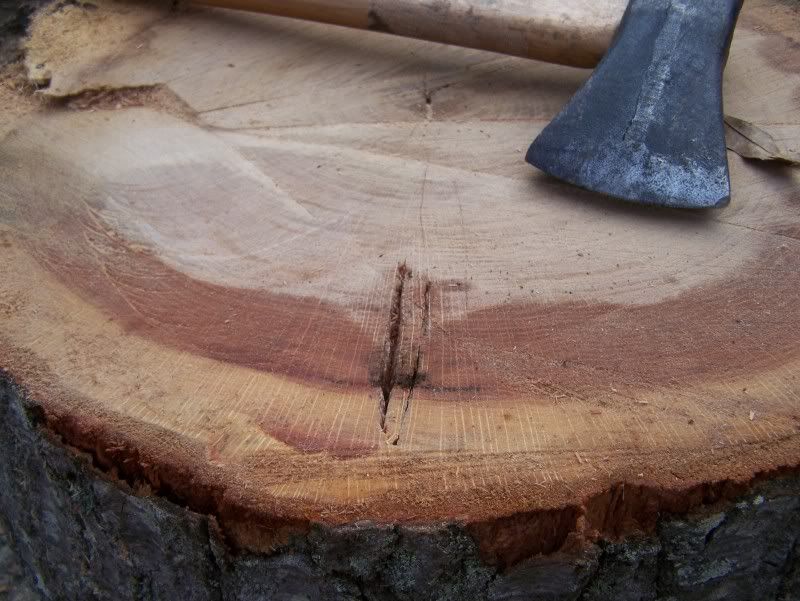 If you've chosen your site correctly, when you drive the wedge in, you should see some cracking.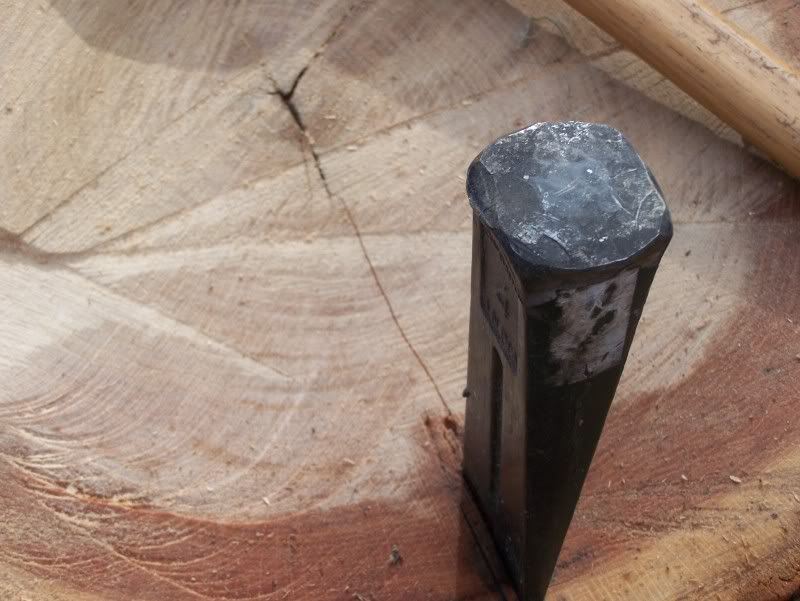 As the wedge is driven deeper, the cracks begin to spread.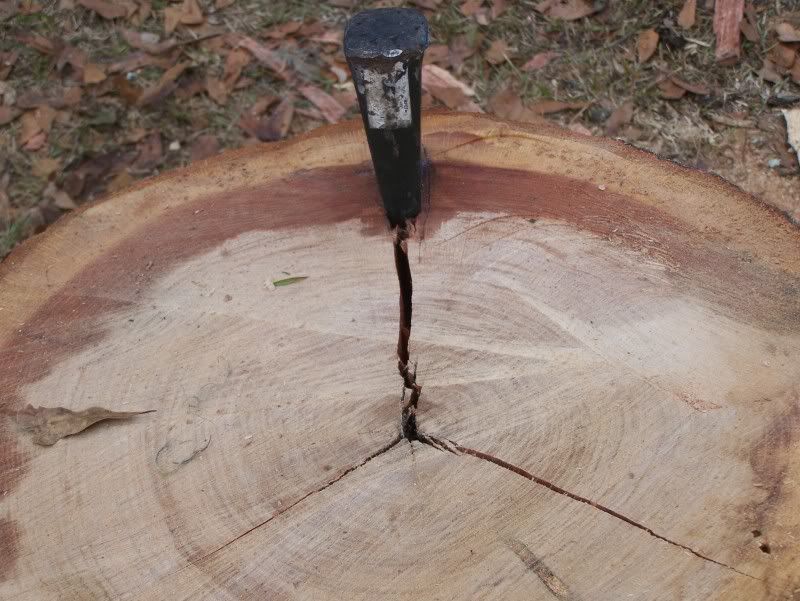 Now, instead of splitting the piece of wood into two pieces, start another wedge near the first one. If you break the piece of wood open, you'll lose stability. Crack it into as many pieces as you can before pulling any of them out.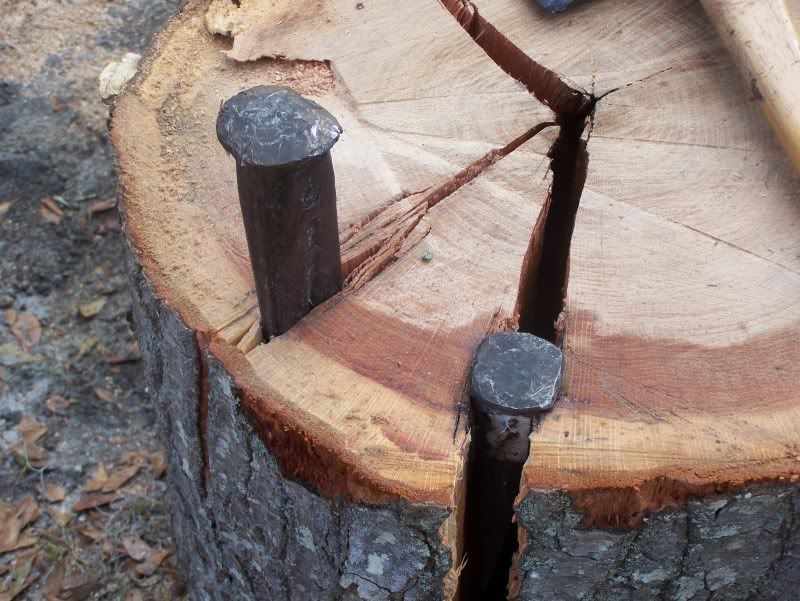 The photo below shows the wood being cut into three pieces, and still standing.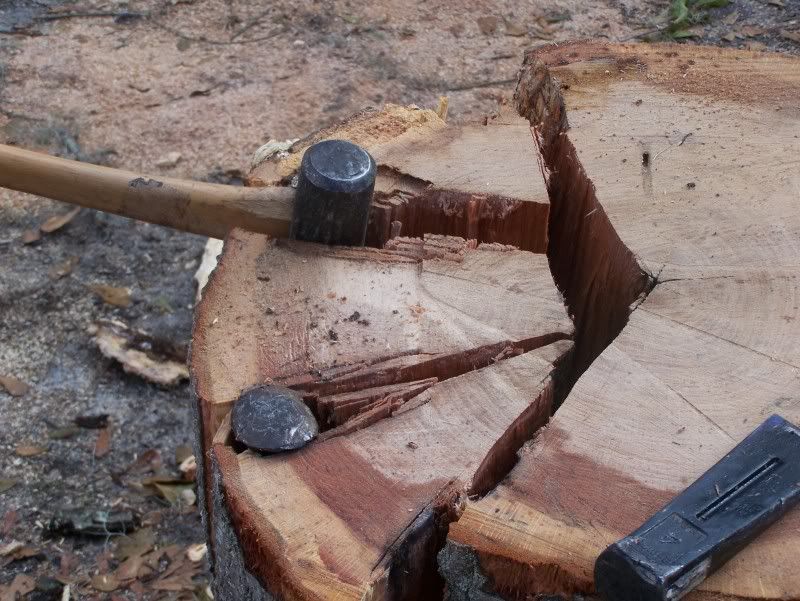 I separated the cut pieces from the main to show you just how many pieces of wood you could get from a piece this size. The middle piece I could split again.
All in all, I've been getting somewhere between ten and twelve pieces of split wood from each piece that came from the tree.
Tomorrow, how to split a piece of wood when it's knotty, and how to curse severely.
Take Care,
Mike